Sweet boy saw a butterfly for the first time this week. He was fascinated. He sat so still, with that furrowed brow and pursed lips, just looking. He didn't make any attempt to grab or snatch at the butterfly, it was almost as if he knew that any movement would frighten it off.
Yesterday, Leila had an impromptu sleepover at grandma and grandad's. We all went over for lunch and Leila was having such a good time that she wanted to stay. Harry was initially overjoyed by this one-on-one mama time but by this morning, he was moping around and peering out the window a lot. They greeted one another with a few shoves and grabs but I know they were happy to see each other really!
This morning, I woke up extra-early to to paint our front door. When we bought the house, the door was a faded, shabby black. It must have been painted years ago and it made the porch look horribly dark and gloomy. I've been waiting for some good weather as the paint required 16 hours of drying time and the door would need to be open all this time . This weekend, we discussed colours and had a good nosy at other doors in the neighbourhood....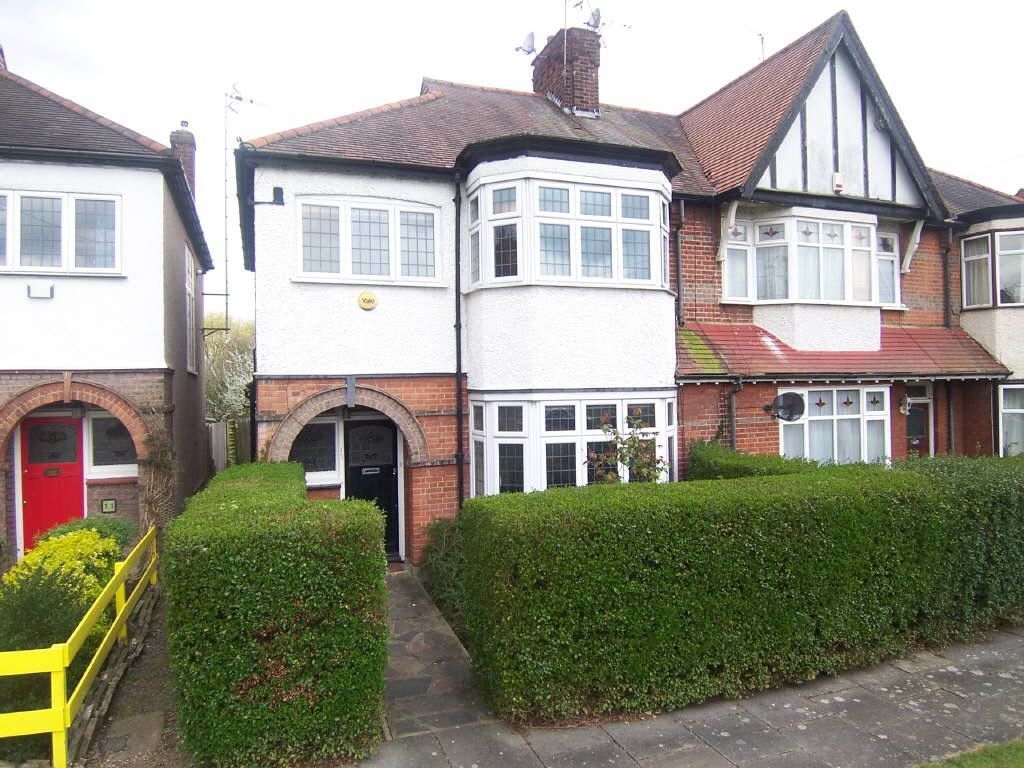 ...and ta da!
We chose green as I thought it would brighten the porch but also complement the 1930's features in the house-especially the stained glass. I am so happy with it, although not so happy about the second coat I need to apply next week! It wasn't actually too bad having the door open, I just put a baby gate/room divider across the hallway to stop little babies wandering! It didn't take long to paint but all the neighbours have swung by to admire it, so I can only presume they were as fed up with our gloomy porch as we were!
It is so nice to feel that the house is finally coming together, although it feels rather one step forward-two steps back. Thanks to the new painted door, the front of the house looks much smarter although it has now shown up the fact that the front garden needs some work. Ah well, baby steps, baby steps!